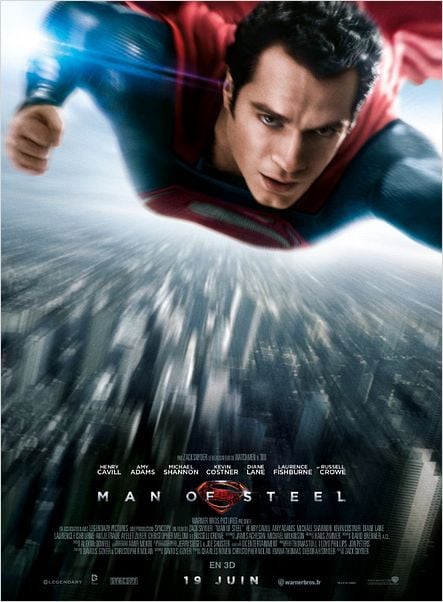 Synopsis :
Un petit garçon découvre qu'il possède des pouvoirs surnaturels et qu'il n'est pas né sur Terre. Plus tard, il s'engage dans un périple afin de comprendre d'où il vient et pourquoi il a été envoyé sur notre planète. Mais il devra devenir un héros s'il veut sauver le monde de la destruction totale et incarner l'espoir pour toute l'humanité.
Nom de la Release: Man.Of.Steel.2013.FRENCH.BDRip.x264-NERD
Date de sortie : 19 juin 2013
Réalisé par : Zack Snyder
Avec : Henry Cavill, Amy Adams, Michael Shannon
Origine : Américain, canadien, britannique
Genre : Action, Aventure, Fantastique
Durée : 2h 23 min
Année de production : 2013
Bande annonce : Voir la bande-annonce
Qualité : BDRiP
Encodage : XviD
Langue :
Telecharger Man of Steel 1fichier
Telecharger Man of Steel uptobox
Telecharger Man of Steel dl.free.fr
Telecharger Man of Steel Gigaup
2 Réponses pour "Man of Steel |TRUEFRENCH| [BDRiP]"
1. ZOOL59 Dit:
octobre 22nd, 2013 à 18 h 39 min

Merci

2. ben Dit:
juin 16th, 2015 à 22 h 23 min

ny a til pas le 2 ki est sortie ? merci de minforme. tres bon film, le meilleur
Laisser un commentaire
Vous devez être connecté pour poster un commentaire...