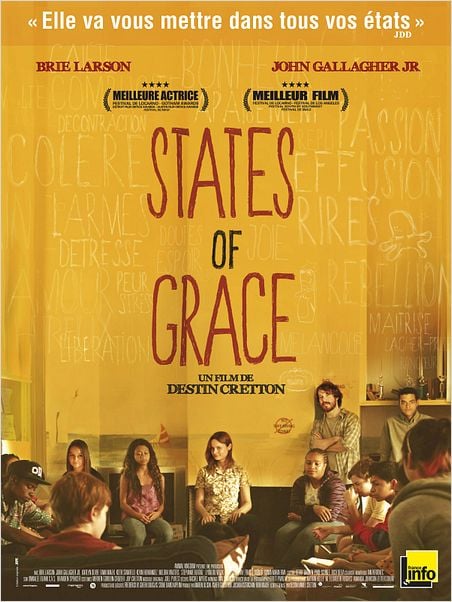 Synopsis :
Sensible et déterminée, Grace est à la tête d'un foyer pour adolescents en difficulté. Parmi les jeunes membres de son équipe, diversement expérimentés, la solidarité et le bon esprit sont de mise. Jusqu'à l'arrivée soudaine d'une fille tourmentée qui ignore les règles du centre et renvoie Grace à sa propre adolescence' pas si lointaine.
Nom de la Release: Short.Term.12.2013.FRENCH.BDRip.x264.AC3-KDO
Date de sortie : 23 avril 2014
Réalisé par : Destin Cretton
Avec : Brie Larson, John Gallagher Jr., Stephanie Beatriz
Origine : Américain
Genre : Drame
Durée : 1h41 min
Année de production : 2013
Bande annonce : Voir la bande-annonce
Qualité : BDRiP
Encodage : MKV
Langue :
Telecharger States of Grace 1fichier
Telecharger States of Grace uptobox
Telecharger States of Grace 4up
Telecharger States of Grace dl.free.fr
Une Réponse pour "States of Grace |FRENCH| [BDRiP]"
1. Malcolm J. Dit:
novembre 26th, 2014 à 16 h 52 min

Lien Free dead, merci quand même…
Laisser un commentaire
Vous devez être connecté pour poster un commentaire...