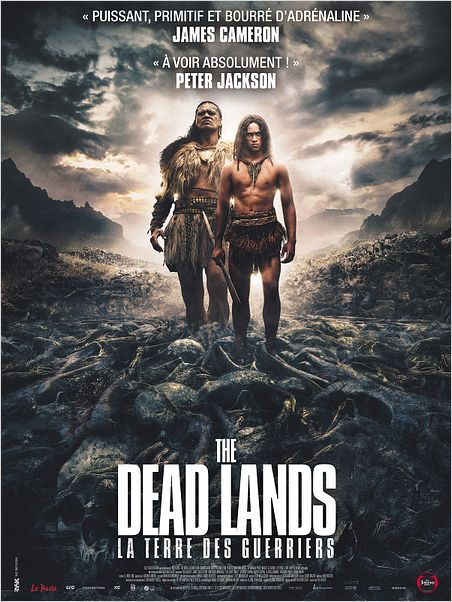 Synopsis :
Hongi, le jeune fils d'un chef de tribu Maori, doit venger l'assasinat de son père afin d'apporter la paix à son clan et d'honorer les âmes de ses proches. Pour mieux lutter contre ses ennemis menés par leur chef Wirepa, Hongi va devoir s'aventurer sur les Terres Mortes et forger une alliance avec un grand et mystérieux guerrier qui règne sur la région depuis de nombreuses années.
Nom de la Release: La.Terre.Des.Guerriers.2014.LiMiTED.FRENCH.BDRiP.x264-MELBA
Date de sortie : 29 Juillet 2015 (DVD FR)
Réalisé par : Toa Fraser
Avec : James Rolleston, Lawrence Makoare, Te Kohe Tuhaka
Origine : Néo-Zélandais
Genre : Action
Durée : 1h47 min
Année de production : 2014
Bande annonce : Voir la bande-annonce
Qualité : BDRiP
Encodage : MKV
Langue :
Telecharger The Dead Lands 1fichier
Telecharger The Dead Lands uptobox
Telecharger The Dead Lands 4up
Telecharger The Dead Lands dl.free.fr
Laisser un commentaire
Vous devez être connecté pour poster un commentaire...