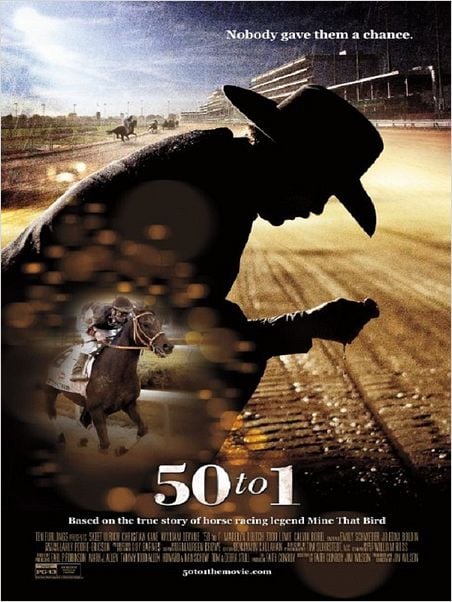 Synopsis :
Un groupe de cowboys au Nouveau-Mexique voit sa vie changer lorsque leur cheval se qualifie pour le Derby du Kentucky. Insipiré de l'histoire vraie du cheval "Mine that Bird", les cowboys vont devoir faire face à bien des obstacles sur le chemin de Churchill Downs. Ils vont devenir de véritables outsiders et ils devront faire face à l'élite des courses.
Nom de la Release: 50.To.1.2014.FRENCH.DVDRip.XviD.AC3-BzH
Date de sortie : 28 Avril 2015 (DVD Z1)
Réalisé par : Jim Wilson
Avec : Skeet Ulrich, Christian Kane, William Devane
Origine : Américain
Genre : Biopic
Durée : 1h50 min
Année de production : 2014
Bande annonce : Voir la bande-annonce
Qualité : DVDRiP
Encodage : XviD
Langue :
Telecharger 50 to 1 dl.free.fr
Laisser un commentaire
Vous devez être connecté pour poster un commentaire...