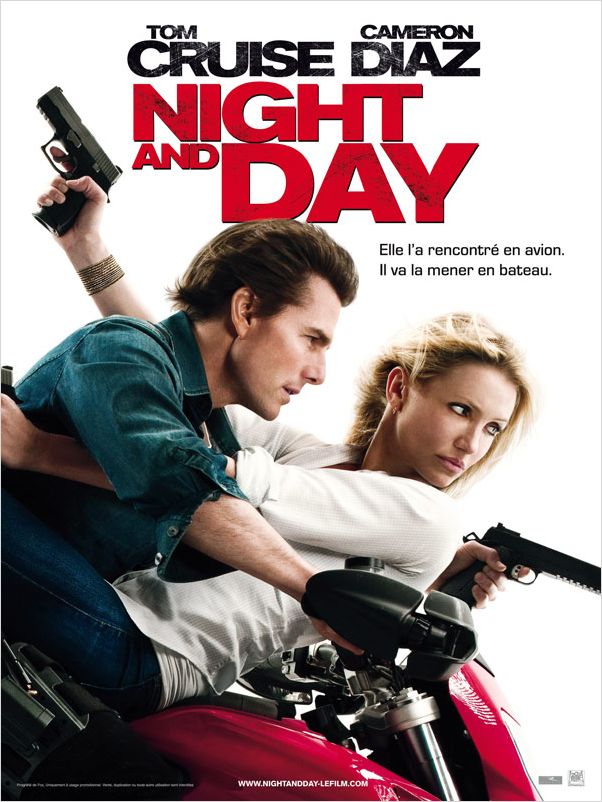 Synopsis :
Lorsque June rencontre Roy, elle croit que le destin lui sourit enfin et qu'elle a trouvé l'homme de ses rêves. Pourtant, très vite, elle le suspecte d'être un espion et le cauchemar commence.Elle se retrouve traquée avec lui dans une course poursuite à travers la planète qui ne leur laisse aucun répit. Leur vie ne tient qu'à un fil et le danger est partout. Pour avoir une chance de s'en sortir, June et Roy doivent se faire confiance au point de se confier leurs vies. Mais est-ce bien raisonnable …
Nom de la Release: Knight.And.Day.TRUEFRENCH.DVDRIP.XVID-LECHTI
Date de sortie : 28 juillet 2010
Réalisé par : James Mangold
Avec : Tom Cruise, Cameron Diaz, Peter Sarsgaardplus
Origine : Américain
Genre : Comédie
Durée : 1h 40min
Année de production : 2010
Bande annonce : Voir la bande-annonce
Qualité : DVDRiP
Encodage : XviD
Langue :
Telecharger Night and Day Fileserve
Telecharger Night and Day Filesonic
Telecharger Night and Day Uploaded
[hidepost=0]Telecharger Night and Day Megaupload
[/hidepost]
Une Réponse pour "Night and Day |TRUEFRENCH| [DVDRiP]"
1. karera Dit:
février 22nd, 2012 à 23 h 27 min

MEEEEEEEEEEEEERCI
Laisser un commentaire
Vous devez être connecté pour poster un commentaire...