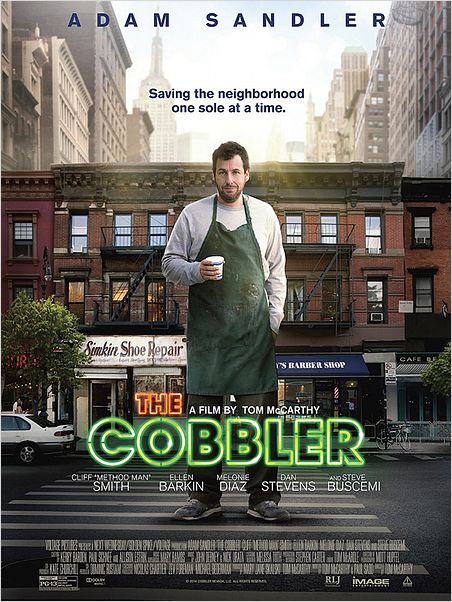 Synopsis :
Max Simkin est un cordonnier solitaire, légèrement malheureux, qui découvre une machine magique lui permettant, s'il chausse les chaussures de ses clients, de leur ressembler trait pour trait.
Nom de la Release: The.Cobbler.2014.FRENCH.DVDRip.XviD-GLUPS
Date de sortie : 12 Mai 2015 (DVD Z1)
Réalisé par : Thomas McCarthy
Avec : Adam Sandler, Steve Buscemi, Dan Stevens
Origine : Américain
Genre : Comédie
Durée : 1h42 min
Année de production : 2014
Bande annonce : Voir la bande-annonce
Qualité : DVDRiP
Encodage : XviD
Langue :
Telecharger The Cobbler 1fichier
Telecharger The Cobbler uptobox
Telecharger The Cobbler dl.free.fr
2 Réponses pour "The Cobbler |FRENCH| [DVDRiP]"
1. Malcolm J. Dit:
mai 9th, 2015 à 18 h 48 min

Merci 😉

2. sofiandu30 Dit:
juin 24th, 2015 à 5 h 05 min

merci c le seul site ou ya les lien qui marche pour se film merci
Laisser un commentaire
Vous devez être connecté pour poster un commentaire...