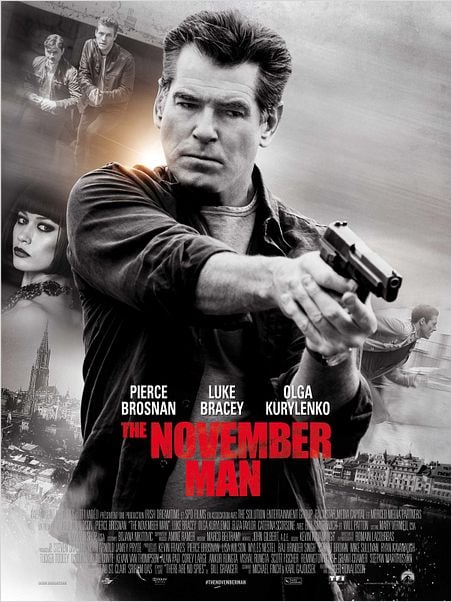 Synopsis :
Il n'y a pas pire ennemi que celui que l'on a formé. Peter Deveraux est un ex-agent de la CIA réputé pour sa redoutable efficacité et un passé trouble. Contacté pour assurer la protection d'Alice Fournier, responsable d'un centre d'accueil pour réfugiés, dont le témoignage pourrait compromettre l'un des favoris à l'élection présidentielle russe, Devereaux comprend rapidement qu'il a été manipulé et qu'il est devenu la cible de son ancien élève, David Mason…
Nom de la Release: The.November.Man.2014.FRENCH.BDRip.x264-PRiDEHD
Date de sortie : 29 octobre 2014
Réalisé par : Roger Donaldson
Avec : Pierce Brosnan, Olga Kurylenko, Luke Bracey
Origine : Américain
Genre : Espionnage
Durée : 1h48 min
Année de production : 2014
Bande annonce : Voir la bande-annonce
Qualité : BDRiP
Encodage : MKV
Langue :
Telecharger The November Man 1fichier
Telecharger The November Man uptobox
Telecharger The November Man 4up
Telecharger The November Man dl.free.fr
2 Réponses pour "The November Man |FRENCH| [BDRiP]"
1. Malcolm J. Dit:
novembre 26th, 2014 à 16 h 48 min

Merci pour ce film à regarder avant la fin du mois si j'ai bien compris 🙂

2. Didier Dit:
décembre 28th, 2014 à 10 h 43 min

Le lien est mort pour The november man
Merci
Laisser un commentaire
Vous devez être connecté pour poster un commentaire...