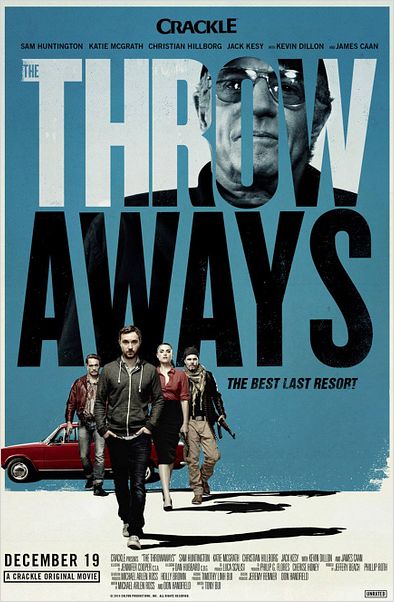 Synopsis :
Le célèbre pirate informatique Drew Reynolds est capturé par la C.I.A et se voir poposer un marché : soir il travaille pour leur compte, soit il passe le reste de sa vie en prison. Drew accepte à condition qu'il puisse former sa propre équipe. Il réunit alors un groupe de "Throwaways".
Nom de la Release: The.Throwaways.2015.FRENCH.DVDRip.x264-EXTREME
Date de sortie : 05 Janvier 2015 (DVD Z1)
Réalisé par : Tony Bui
Avec : Sam Huntington, James Caan, Peter Brooke
Origine : Américain
Genre : Action
Durée : 1h35 min
Année de production : 2015
Bande annonce : Voir la bande-annonce
Qualité : DVDRiP
Encodage : MKV
Langue :
Telecharger The Throwaways 1fichier
Telecharger The Throwaways uptobox
Telecharger The Throwaways 4up
Telecharger The Throwaways dl.free.fr
Laisser un commentaire
Vous devez être connecté pour poster un commentaire...